Eclipse Sorcery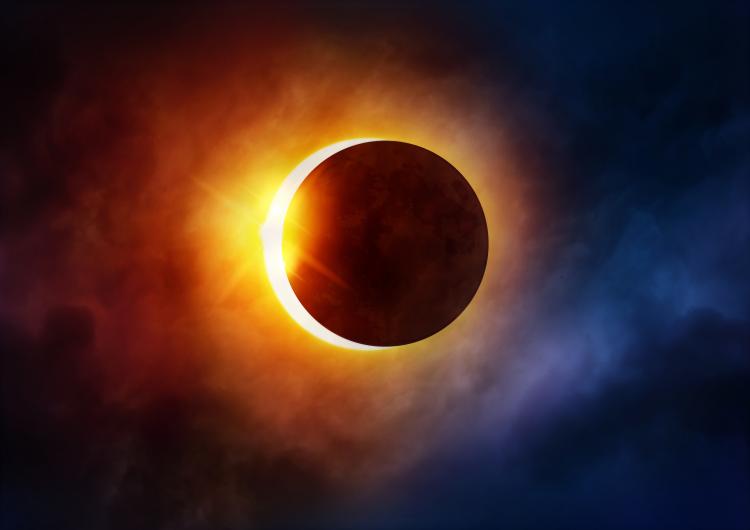 So here we are: Eclipse day.
I have largely stayed away from commenting on what people should and should not do. There is a lot of paranoia, a lot of tension, and a lot of strongly worded opinions on what we MUST do. If you don't already have plans here is what I suggest:
Go outside and enjoy the eclipse as a historical event, rather than a hysterical event. I know it seems like heresy for an occultist to be telling people to not do magic, but unless you have something planned already what are you really gonna do? At the end of your life, you might remember this day better if you go out and meet some of your fellow citizens. Crack open a drink, have a chat, and watch the sun go dark.
While you are out there, make a prayer of thanksgiving and an offering of heat and energy. If you are at home, offer some incense, pour some libation. The spirits will be stirred and this is a great time to offer some comfort to some of the quieter spiritis, and gain connection to some of the major ones in your area. The benefits of offering for the sake of offering cannot be understated.
If you DO have a ritual planned, and I do, then just be aware that the Eclipse is a multiplier. It multiplies positive and negative actions. The moon and the sun are off the table, leaving a wide empty space to be filled. Fill it.
NOTE: DO NOT USE SELFIE MODE TO VIEW THE ECLIPSE. APPARENTLY THERE IS STILL SOME DAMAGE THAT CAN HAPPEN.